The Food Safety Management System.
COMPLIANT is a simple & effective, paperless food safety management system designed for the forward-thinking Food Producer.
Welcome to complete end-to-end traceability without all the usual hassle.
essential to your business
Why Do I Need Compliant?
The bar is rising for safety, quality and traceability in the food sector. Pen, paper and spreadsheets do not meet the needs of a modern food producer. Antiquated processes damage your business and leave it vulnerable to costly liabilities.
A good food safety management system is essential to your business. The Compliant food safety system allows all departments to pull together and ensure products are made safely and to the highest standards with minimum fuss and maximum profit.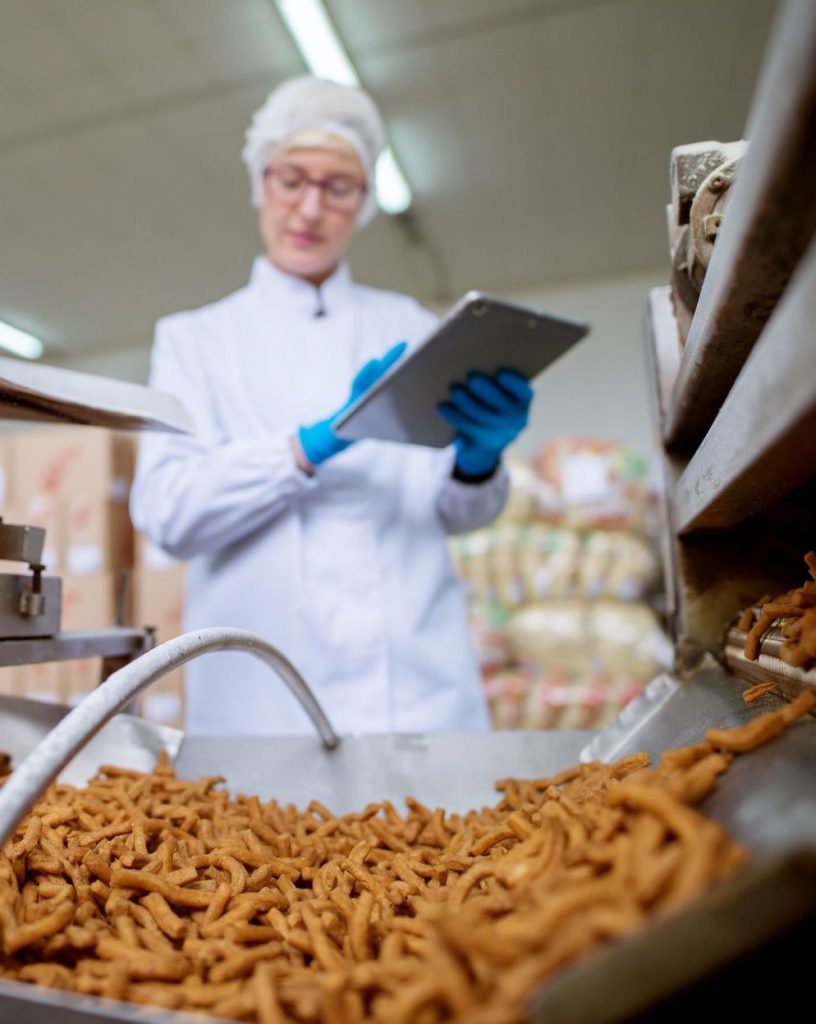 Compliant's easy-to-use interface and configurable design allows food producers to rapidly move to a paperless factory providing complete visibility of every element of their operation.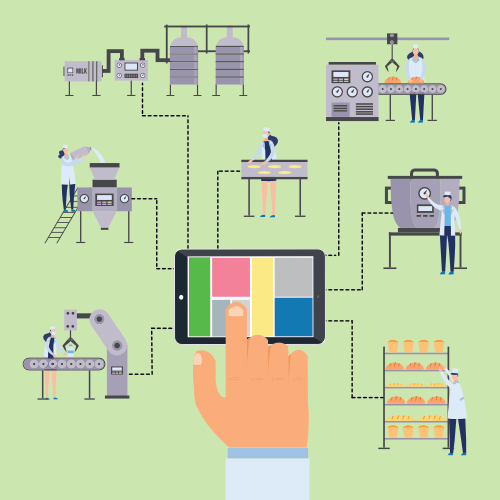 moving forwards
Not Running On The Spot
We understand the challenges a food producer faces when looking to modernise. Compliant simplifies your processes and ensures you work smarter to save time & money whilst maintaining safety and quality.
Did you know your employees can spend up to 40% of their time searching for information that should be at their fingertips?
Compliant's ease of use ensures a quick buy-in by all staff and adopts a continuous improvement culture throughout your business.
Spot bottle-necks and identify areas of improvement. Protect and strengthen your brand.
Having full traceability is crucial. When your customers , suppliers and auditors know you use a food safety management solution it builds trust in your brand. Compliant ensures our customers conform to regulatory standards. On average, our clients save 60% of their operating times after deploying Compliant
Simple To Use
Easy to use touchscreens to capture step including signatures and photos. Users quickly adopt the system. Better quality of data collected.
Total Flexibility
Create every check, recipe and production process to your exact requirements. Migrate all your paper processes to COMPLIANT with ease.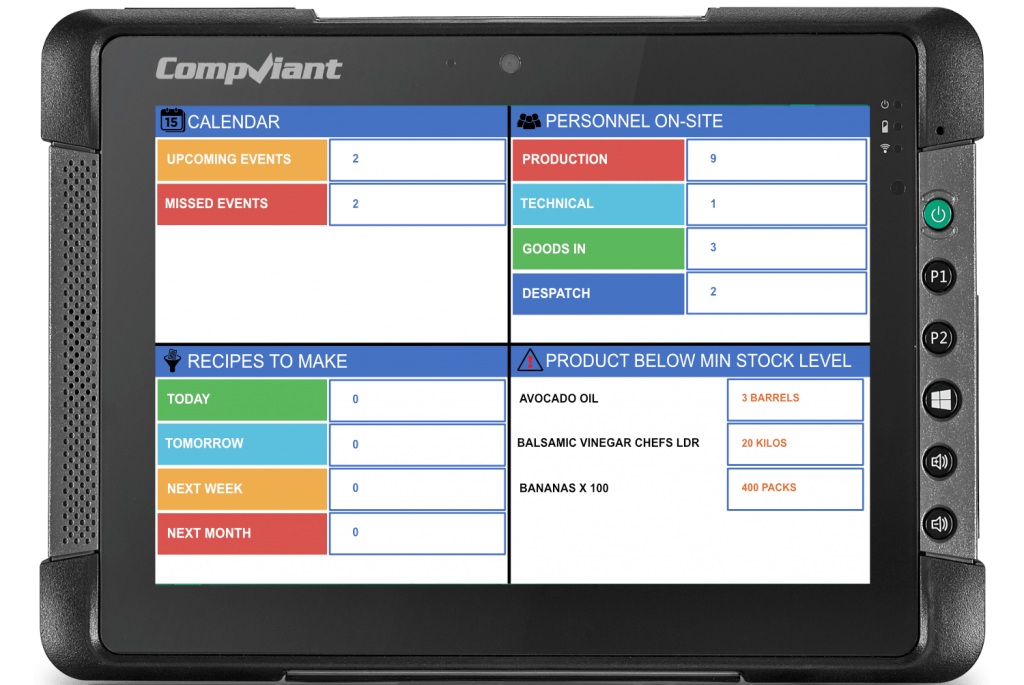 No More Paper! Go Green
…and with it the need to check for missed or ineligible data. Store your data securely and with instant access and no more filing.
Affordable
COMPLIANT offers monthly subscription packages that suit the smaller food producers through to multi-site operations.
complete control across your whole operation
Explore Compliant's Core Functionality
A food safety management system that provides an end-to-end traceability solution. Covering every element of the food production life cycle, Compliant puts your team in total control every minute of every day.
Compliant enables each department to work collaboratively and with accountability. See up to the minute information on production and orders, stock levels, jump on any issue, monitor upcoming and missed events before they escalate, giving you more time to drive your business forwards.
Compliant can link into your existing systems and hardware and allows everyone to see the 'state of play' through charts and graphs.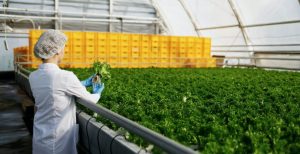 This is your Quality department's eyes and ears. It puts you in instant control. so you are always audit ready with everything at your fingertips. Move from a fire-fighting role to one that is proactive and preventative.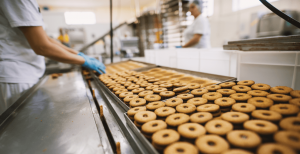 With lean margins and tight timescales, food producers cannot afford many hurdles during production. This module  streamlines your operational processes and delivers instant visibility of every ingredient.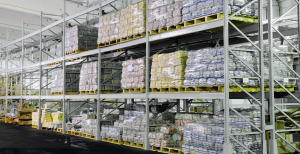 Ensuring total control and visibility of your stock, helping you make better business decisions. Stock Controller is a powerful and proven solution to manage every aspect of your inventory to batch code traceability.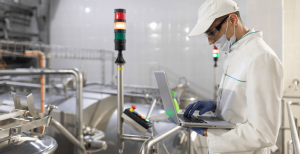 Performing audits doesn't have to be difficult. This module saves you time and improves the quality of your data. Auditor ensures you meet all your regulatory requirements and allows you to exceed standards for total peace of mind.
We take great pride in how Compliant helps our clients improve their processes and drive continuous improvement.