The food safety management system
What We Do
RDS are market leaders in mobile data capture solutions. Formed in 2009 to provide an affordable paperless solution for food producers, our passion is to help our clients improve their business processes and provide rapid return on investment.
We understand that food producers are complex and fast moving operations. By providing a flexible and cost-efficient solution we can safeguard your business's performance and reputation.
How We Do It
If you asked us that over 10 years ago, we would have said "We come to site, install the software, provide user training and work from there." With over a decade of experience helping food producers, we have learnt a thing or two about what really helps Food Producers. Our team has moved from an implementation and training role to a valued consultant that identifies continuous improvements to make our client leaner and more efficient.
Our flagship off-the-shelf solution 'Compliant' has expanded over the years to include Quality Control, Production Management , Stock Control and Auditing modules and links into existing hardware and computer systems to achieve total 'end-to-end' traceability.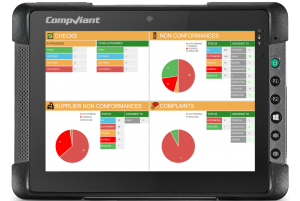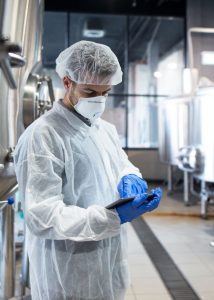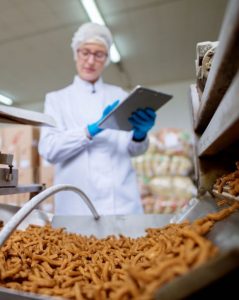 We also develop bespoke solutions to specific requirements and to that end have developed a diverse range of applications to perform piece recording, crop management, machinery , harvesting and packhouse solutions that link directly into payroll and other back end tools.
Why We Do It
Our team shares a passion to make food producers' lives easier. We understand the challenges food producers face on a daily basis. Every member of our team (the same ones we started out with in 2009!) has undertaken food safety training.
We pride ourselves on becoming an integral part of a team pulling together to deliver safe, profitable and high quality products.
We get a great sense of job satisfaction seeing new clients save time and money from day one. It means all those thousands of hours in development exercising the grey matter were worthwhile. We are proud to have developed solutions that safeguard our customer's business and reputation.