quality management system (QMS)
Total Quality Control At Your Fingertips
Until now, ensuring quality and maintaining traceability has meant cumbersome paperwork needs to be reviewed, signed off, filed and stored for years. Migrating to a quality management system allows the Technical department to move from a reactive fire-fighting role to a proactive business improvement role.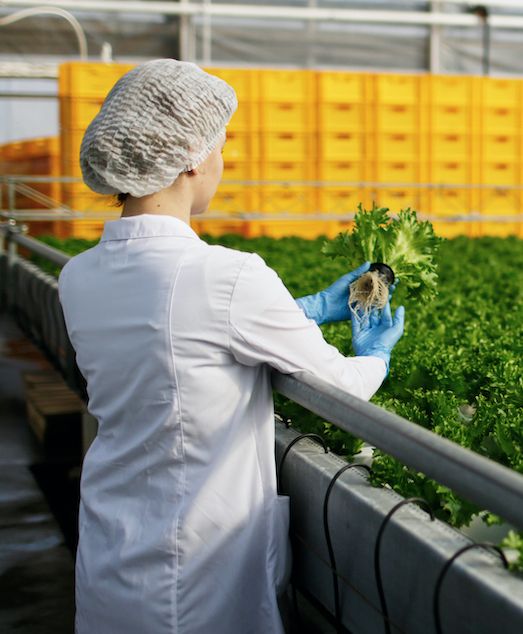 Quality Manager Dashboard
No More Paper Chase?
Compliant's Quality Manager module uses touchscreen devices to perform your checks paperlessly. Touchscreen devices ensure high quality data collection without any missed or ineligible issues thereby reducing audit preparation timescales.
Everything Now
Viewing data collected by operators in real time allows you to nip everything in the bud before it escalates as well as automatic reminders to operators when checks are due for collection.
Peace of Mind
The system's user friendly dashboard allows you to monitor all your data instantly. With every check, batch and process performed for every day at your fingertips, you can answer every audit and customer query with ease.
Quality is now a breeze
What Quality Manager Delivers
Improve Compliance
Compliant's 'Quality Manager' module is packed with features and fully configurable allowing you to migrate all your SOP , GMP and HACCP (Hazard Analysis and Critical Control Points) checks from paper, Word and Excel with ease.
Checks can be scored including weighted questions to handle degrees of compliance so comparisons between checks and standards can be made. Define minimum scores and display total scores and actions to operators.
Assigning a frequency and scheduling checks ensures you won't miss a thing. Automatic alerts will notify operators and administrators of upcoming and missed checks , including emails if necessary.
Asset Inventory Tool
The Asset Inventory tool allows you to monitor your asset base and set service, review dates and more in the Calendar.
Non Conformances
Define your Non Conformances and control the entire process from identification through to resolution. As issues are identified, the operator will be advised of the immediate and mandatory actions to perform.
Fully configurable, these actions may include getting line manager's signature, capturing images, logging time of incident, location and product. Every non-conformance can be assigned a priority, resolve by timescale and other key indicators. The right people are informed with the full picture immediately to perform an actionable event.
Non Conformances are automatically assigned a unique WRN (Work Request Number). Authorised personnel will perform a Root Cause Analysis and the corrective and preventative actions can be applied and assessed. Authorised personnel can define due dates, send notifications and reminders by email and monitor progress through to resolution to ensure compliance.
For example, a non conformance is identified to fix a cracked light. The operator will take an image, record comments and the Engineering department will be automatically alerted of the incident and immediately be able to see correct light fitting required to repair and take a picture and add comments.
Portable device user viewing a list of Non Conformance to record an ad hoc Non Conformance in production
Trend Analysis
Identify potential quality issues through comprehensive reporting tools. The 'Top 10' report will allow you to trend and identify the most commonly occurring Non Conformances, assess resolution timescale and departmental performance and identify the cause of overdue actions.
Share reports with colleagues to reduce non conformances and assist in continuous improvement.
Portable device user viewing permitted checks to perform
Calendar
The Calendar tool shows all upcoming and missed tasks including checks, training records, review dates and more ensuring nothing gets missed or needs double checking.
Document Management
Maintain your document control from change request through release approval, user training and implementation. Access current and previous versions easily, remove potential for error and demonstrate compliance to auditors.
Establish a single point of reference for your product specifications and other compliance documents. View your documents directly on the factory floor or at your PC. All changes are automatically logged and date / time stamped.
Training
Manage all your training requirements by creating training packs linked to users. Include training materials, courses to attend and schedule , include refresher dates and more.
Quickly identify "who-needs-what". For example, as soon as a new starter arrives in High Care, this will automatically flag that a new induction training packs needs to be performed to meet those standards. If a new training record or document version is deployed, the system will automatically alert users affected for training.
Training ensures your personnel are always effectively trained for the job and nothing falls through the cracks. All training records are documented for audit purposes.
Complaints
The Complaints tool ensures best practice managing the complaint life cycle , from initial complaint through investigation, root cause analysis, resolution and close down. Link product, apportion responsibility to departments, attach documents, images and other supporting evidence as required.
Each Complaint is allocated its own unique number and able to be shared with colleagues and customers. Run reports and perform trending and analysis on complaints raised over specified data ranges analyse customers complaint history
compliant's quality reporting capabability
A comprehensive suite of reporting tools to allow technical departments to identify food safety issues and trends. For example, a daily report can be run showing missed or incomplete checks from the previous day.
The report suite includes all calendar events to view and export where necessary overdue items. View the most commonly occurring Non Conformances by product, location, check etc. Spot trends in captured data through scored reports. View active Complaints by department , timeline and type etc.
Viewing the most commonly occurring Non Conformances
Complaints raised by Category for trend analysis purposes
Viewing the most common Non Conformances by Pie Chart
Weight values collected for Scales to identify tolerance issues
Features
Instant access to up to the minute information

Set Calendar events

Improve quality of data captured, including images, signatures, barcodes and documents

Automatic Date / Time stamp

Batch code traceability

Powerful search and report tools

Compliant can be linked into your existing computer systems and equipment including probes and scales
Benefits
ACT FASTER. Act on any issued raised in realtime

IMPROVE COMMUNICATION between departments, suppliers and your customers

GAIN VISIBILITY. Puts you in control

De-skill and simplify your processes

Reduces human error

Reduces administration burden by removing paper, filing and checking for missing or ineligible data

Reduces audit preparation time

Rapid return on investment

Protects Your Brand and meets compliance with ease