The Stock Control Module.
a good stock control system
What's all the fuss about?
With tight margins, a complex supply chain and ever-changing customer requirements at short notice, food producers face a constant challenge to keep on top of operations. Managing stock can be a headache. Manual stock control methods are time consuming and can compromise quality, productivity and accuracy. Having up-to-the-minute control of your inventory is critical.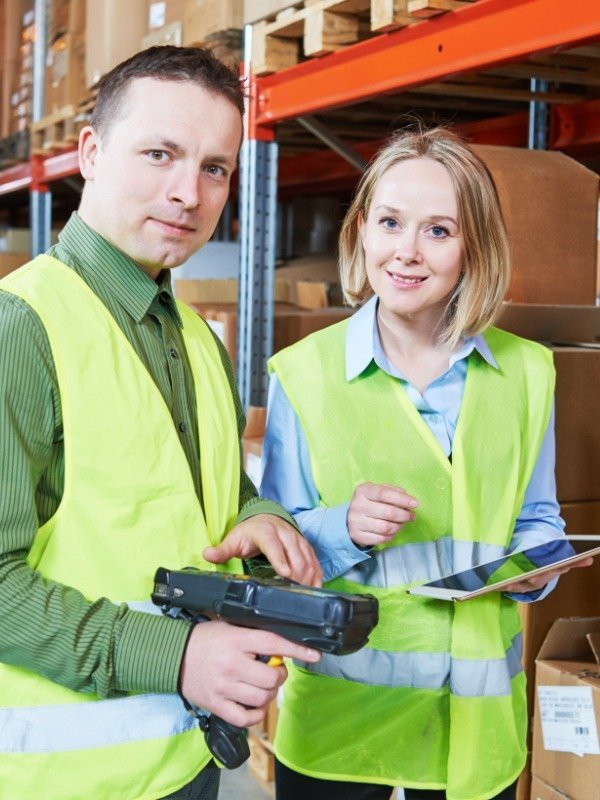 Stock Controller dashboard
Why Food Manufacturers Love Compliant
Stock Controller is Compliant's Warehouse Management System (WMS) module that allows food producers to automate their stock processes. From receipt of raw materials, through picking of products and ingredients right through to despatch of customer orders, Stock Controller provides a live view of your stock to batch code level.
Stock Controller seamlessly links the warehouse to all your other operational departments with full traceability and visibility.
Total Inventory Control
What Stock Controller Delivers
How it Works
Deploying easy to use handheld and touchscreen devices, operators follow on-screen prompts to process all their stock transactions and speed up operations, reduce errors and eliminate the paper chase. Automating stock processes provides instant visibility, enforces quality control and reduces waste. Automation helps prioritise stock consumption and gives complete control of your products.
End-to-End Traceability
From creation of customer and sales orders, through intake of raw materials , picking product and right through to dispatch of finished product, Compliant's Stock Controller keeps track. Quickly establish which products and ingredients you need to meet your orders and maintain your minimum inventory levels.
Tracking the movement of raw materials, ingredients and packaging materials through the warehouse and factory in realtime allows all departments to make better purchasing and production decisions. No more out of stock issues and improved supplier and customer relations.
Achieve Compliance
Customers and regulators expect forwards and backwards traceability. Having a complete data set of every batch consumed including delivery date, delivery agent information, product supplier batch codes. and supporting images and comments can prove a life saver and protect your company brand.
Products
Manage your product inventory with ease and manage everything in one place. Define minimum stock levels and generate alerts if quantity falls below minimum for instant re-ordering. View stock levels for valuation and shelf life rotation purposes. Stock Controller operates a FIFO 'First In, First Out' logic to batch code level when picking product.
Allocate stock to orders for instant visibility of product required to meet customer orders. Improved planning reduces production costs and avoids panic buying to get orders fulfilled.
Define a rich variety of product parameters including country of origin, UOM (Unit of Measure), Best Before , Use By and other dates to optimize product shelf life. View out-of-date or near out-of-date stock for removal or discount offers to customers to reduce wastage. Attach images and other documentation to ensure instant reference for your product specifications at your PC and on the factory floor.
Allergen Control
Define allergens and alert users which allergens are present every time you use the product. Assign rack locations to assist with storage and cut risk of cross-contamination.
Stock Control Main Menu to portable device user
Supplier Management
Having a single point of reference for all your suppliers safeguards the quality and safety of products you receive. Maintain review dates, certifications, audit results and supplier performance. Set alerts to ensure your supplier accreditations are up to date. The calendar tool ensures nothing gets missed with event reminders. Issue emails to the Supplier for sales orders and certification reminders. Streamline the supplier non-conformance process by emails to suppliers showing images and comments as collected at intake.
Purchase Orders
The Purchase Order tool provides a quick and accurate creation of new orders and streamlines your purchasing. Link products to suppliers, view order history and 'Best Price Available' tools to ensure you purchase raw materials at the best possible price and availability. New orders details are automatically emailed to the supplier to subsequently confirm they can fulfil the order. Just in Time (JIT) processes ensure you hold lower stock levels and meet your ordering requirements in a leaner fashion.
Goods In
Improve the quality of your intake by using portable tablets to capture your intake details including signatures and images. De-skill your intake process by validating all entries against expected quantities, displaying product specifications including quality and allergen information.
Goods-In processing incoming product
Product can be quickly accepted, rejected or quarantined for later assessment. Rejected products will have non conformance details recorded , including support images and comments and will be instantly available for forwarding to the Supplier for response according to timescale set. If Supplier has not responded within that timescale, an alert will be generated to assist closing down non-conformance to resolution.
Record supplier batch codes and supporting data as your first step in the traceability process. Instantly print traceability labels to apply to product and pallets. Stock Controller will generate a unique Goods Receipt Number as part of your traceability for future search and reporting purposes.
Eradicate paperwork completely and double entry of data. Accepted intakes are instantly available for onward processing and stock levels adjusted.
Viewing existing Stock Levels for Product during Stock Check
Rack Location and Put Away
For food producers that prefer to store product by locations, Put Away can force operatives to scan a barcode applied to a rack location for safer and easier product handling and faster picking. Adopting storage rules cuts risk of cross-contamination and manages allergens easier. Cross-contamination is a frequent cause of product recalls and waste. Ensuring proper product storage mitigates this risk and forms part of any Hazard Analysis Critical Control Point (HACCP) plan. Advisory put-away rack locations based upon your rules such as FIFO and Allergens are also possible.
Picking
Pick orders and recipes with speed and accuracy. Users will be prompted which location, product, batch and quantity are required to pick based on a First In First Out (FIFO) process. Automated picking minimises picking errors and increases picking rates. Picks can be scheduled to meet your operational needs. For example, priority can be given to orders for a specific customer, vehicle or courier. Assign picks to specific personnel and teams.
Customer Management
Effective stock management helps you manage your customer requirements more efficiently , leading to happier customers. View customer details in one place, including order history and pricing to ensure accurate quotations. Create sales orders using real time stock availability to ensure orders can be delivered to customer requirements. Once orders are confirmed, Stock Controller allocates stock to meet the order and generates a PDF to automatically email your customer.
Stock Checks
75% of food producers do not know their exact stock levels at any one time. Holding surplus stock risks it being wasted or undersold. Holding too little stock risks losing customers when you cannot fulfil orders. Stock Controller allows you to perform Stock Checks on an ad hoc or scheduled basis by scanning rack locations, pallets and product box labels using barcode scanners. Stock Checks can be full, partial or blind and performed without stopping operations. Perform Stock Checks by locations and product. Stock Reconciliation manages and reconciles system stock against physical stock.
Stock Transfer
Transfer stock to and from different locations easily to perform stock replenishment at live pick face.
compliant's superior reporting capability
A comprehensive suite of reporting tools allow you to quickly identify stock issues and trends. For example, a report can be run each morning to show products that are below or close to minimum stock levels.
Reports suite include Supplier, Customer and Product Performance; Sales Forecasting; Returns ; Product Quality ; Total Product Value; Cost to Make; Mass Balance and Stock Quantities.
Report showing Supplier Performance as a % for Accepted and Rejected product at intake
Assessing the quality of product received from a specific supplier based on accepted and rejected amounts during intake
Mass Balance Reports are able to be shown by any product and date range
Showing supplier performance based on order quantities and timescale criteria.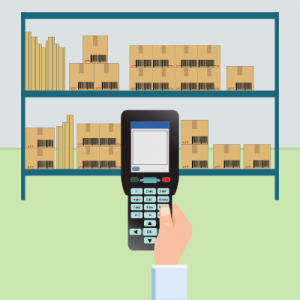 Features
Easy to use to ensure rapid implementation with operatives

Live stock inventory information for everyone

Optimizes and organizes your warehouse including rack locations and allergen control

Barcoding throughout to increase speed and accuracy

Meets regulatory requirements and best practices

Comprehensive Reporting tools

Interface into a variety of peripherals including weigh scales and probes

Integrates into your existing computer systems and accounting software
Benefits
Saves time and money, improves cash flow
Improves warehouse capacity. No surplus or slow-moving products
Takes the legwork out of achieving traceability
Increases customer satisfaction and retention
Improves manufacturing efficiencies
No more cumbersome stock takes that are out of date before you even complete them
Increases yield
Helps profitability and client retention

Reduces waste