production control system
Full Control of Your Production
Compliant's Production Manager module is the glue to connect everyone in real-time and give you total control to streamline your processes and ensure safety.
Make Paperless a Reality.
With lean margins and tight timescales, food producers cannot afford many hurdles during production. Compliant's Production Manager module uses touchscreen devices on the factory floor to provide operators with easy to follow instructions and gives up to the minute visibility on production to every department . Production Manager is the missing piece of the jigsaw to achieving an end-to-end food safety management solution.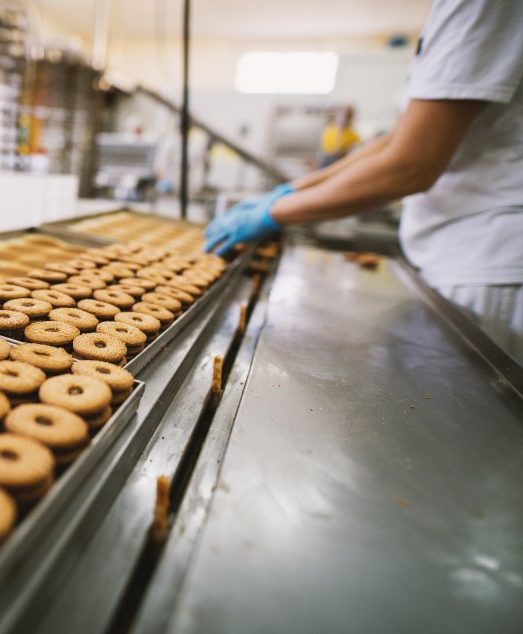 Get Your Factory Future Ready
With manual processes it is difficult to ensure operators perform every process to the required standard. Automating your site improves every area of your business and simplifies production processes. The Production department can ensure materials and processes are completed to order; the Technical department can focus on the quality of your product; the Sales and Accounts departments can see instantly product and order status; the Warehouse know up to the minute stock levels and Management can assess factory performance through dashboard and report tools.
Production Manager enables everyone to drive continuous improvement and make the company stronger and perform better
complete real-time control
What Production Manager Delivers
Improve where it matters most – on the factory floor. Production Manager ('PM') is packed with features, easy to use and fully configurable, allowing you to quickly remove the paper chase and get users up to speed quickly. PM's comprehensive and flexible design allows production to be performed according to your ever-changing priorities . View production by customer orders, existing stock levels or your defined production schedules.
Materials Resource Planning (MRP)
Create production plans and view production schedules linked to sales orders to instantly know priorities. PM's MRP (Material Resource Planning) tools links stock levels and customer orders to calculate ingredient requirements and ensure production has the right product at the right time.
Recipe Management
Migrate all your data collection from paper or excel recipe sheets to touchscreen devices. Provide clear operator instructions with a variety of visual aids including images, messages, documentation to cross-reference against, timers to perform the right step at the right time, as well as barcode and signature capture for extra verification and traceability.
Define product tolerances and associated criteria such as allergen information to alert any quality and safety issues and ensure all operator processes are recorded correctly before release to Despatch. PM adopts a First In First Out (FIFO) process for batch code consumption. See our Stock Controller module for full details
Operators can print suitable Production, Customer and Dispatch labels including allergen information.
Processing a product in a recipe and selecting batch code for traceability
Tablet user processing a recipe. Every input is validated according to a definable criteria
Batch Code Traceability
Having total traceability is vital to any food producer. PM records everything to batch code level and calculates ingredient quantities required to meet orders and recipes to display to operatives.
Production Manager delivers forward traceability to show all customers that received a batch and reverse traceability to supplier origins.
Everything at your Fingertips
Want to see how and when a specific supplier batch code was processed? Or maybe a specific batch code to know which orders and customers received that batch? Even search by recipes or production dates to see everything that happened on one day in one place.
Recipe Menu screen to portable device user
Always Be 'Audit Ready'
Having all the required information at your fingertips in the event of a query assures your customers and auditors that you have a robust food safety management system. Perform mock recalls to identify any gaps in your traceability system and areas of improvement.
compliant's Superior reporting capability
"Only what is measured can be managed and improved". Compliant has a comprehensive range of search and KPI Production reports including :-
Time Taken. Reconcile time taken and analyse performance. Gain insights into production and user performance.
Cost to Make. Identify costs and adjust recipe and production processes as well as prices and margins
Yield / Wastage. Analyse yield and waste to reduce losses and monitor performance.
Mass Balance. Accurate to within a predetermined percentage and yield expectations
Downtime. Perform production line analysis and stoppage reason assignment
Report showing reasons for downtime in production by pie chart
Calculating the cost to make a recipe factoring in cost of ingredients, labour cost and the time taken.
Report showing journey of a batch code from creation of purchase order through to despatch
Report showing the average time taken to complete checks operatives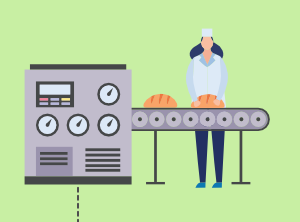 Features
Fully configurable to your requirements

Instant access to realtime production activity

Production Planning Scheduler

Materials Resource Planning

Recipe Management

Links to external equipment and other software.

Accurate and enhanced data collection through barcodes and other validation checks

Traceability to batch level

Comprehensive reporting tools
Benefits
Visibility of factory floor in realtime
Streamline production processes and improve efficiencies
Reduces human error , improves quality and product safety
Improve communications across all departments
Reduces waste and downtime
Improves sales performance and customer and supplier relationships
Make better business decisions
Affordable and increases profits and yields

Enables to compete and thrive in an ever more demanding market