The food safety management system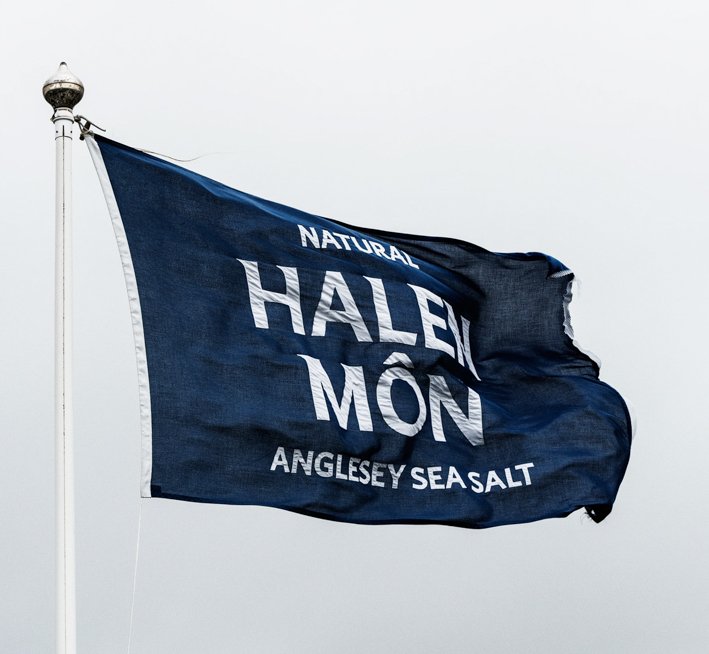 Halen Mon Innovates to protect and simplify their AA BRC Grade achievement.
About Halen Mon
Halen Mon sea salt can be found on the tables of some of the world's top restaurants and is enjoyed around the world by chefs, food lovers and even Barack Obama. It has been served at the London 2012 Olympics, political summits and royal weddings.
The idea of making sea salt was hit upon in 1997, when a saucepan of seawater was left to boil on the Aga. "As the salt crystals started to form, we knew we'd struck culinary gold." Today, Halen Mon sea salt is supply Marks and Spencer, Waitrose and Harvey Nichols and can be found in more than 22 countries.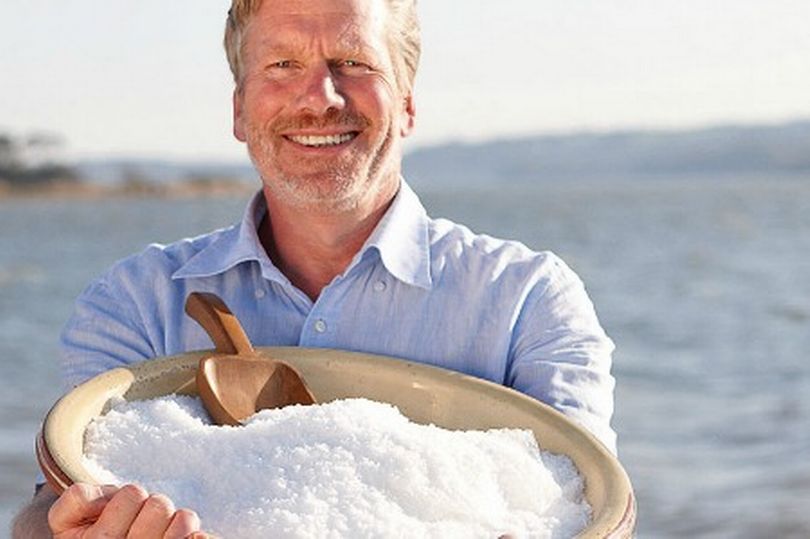 The Challenge
Halen Mon are rightly proud of their reputation for a world class product. A cornerstone of this reputation is their BRC AA certification. Achieving an AA grade demonstrates their commitment to their customers to deliver product to the highest standards.
"We were using pen and paper to collect data," explains Nicki Hughes, who oversees quality control. "We had two members of staff in production checking everything was legible and nothing missed. Office based staff were then checking and then filing documents. We wanted to streamline this process and the Complaint system seemed the right solutions for us"
The Approach
So Halen Mon decided to trial Compliant, a food safety system that uses touchscreen tablets to collect data. Within a couple of days all the paper checks had been migrated to Compliant. Halen Mon spent the following month capturing checks using both paper and tablets, before stopping the paperwork completely once all users were happy with the tablets and data collected.
The Solution
Compliant's user friendly design allows operators across all departments to easily complete their checks. "For many of our staff, it was their first time using touchscreens. Having supporting images made it easier to record than paper. After a day using the tablet, they didn't want to go back to paper." said Nicki.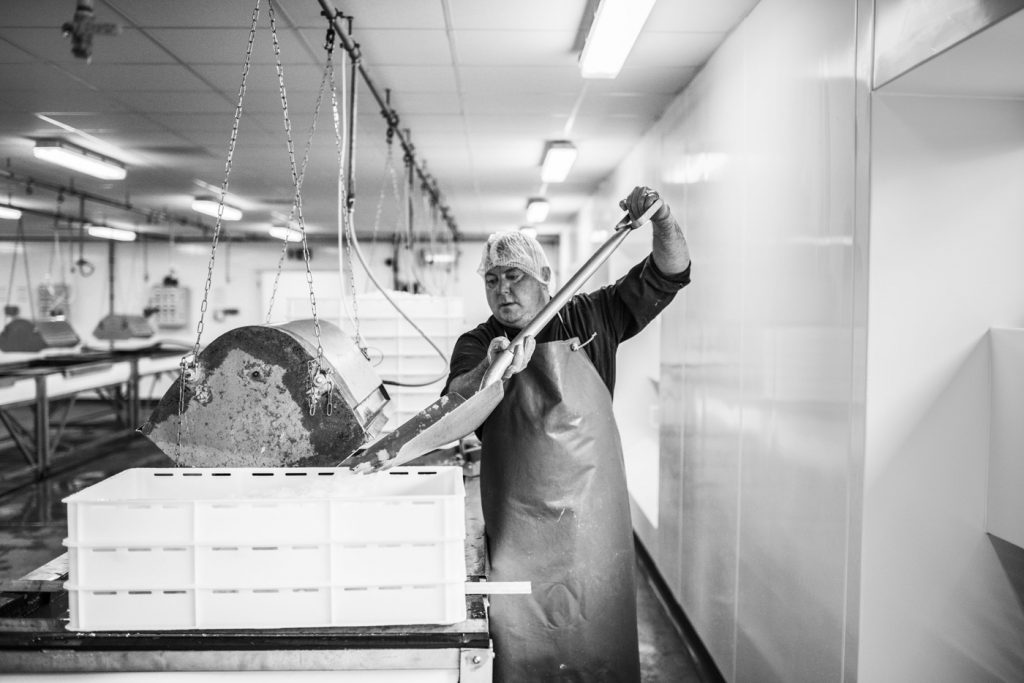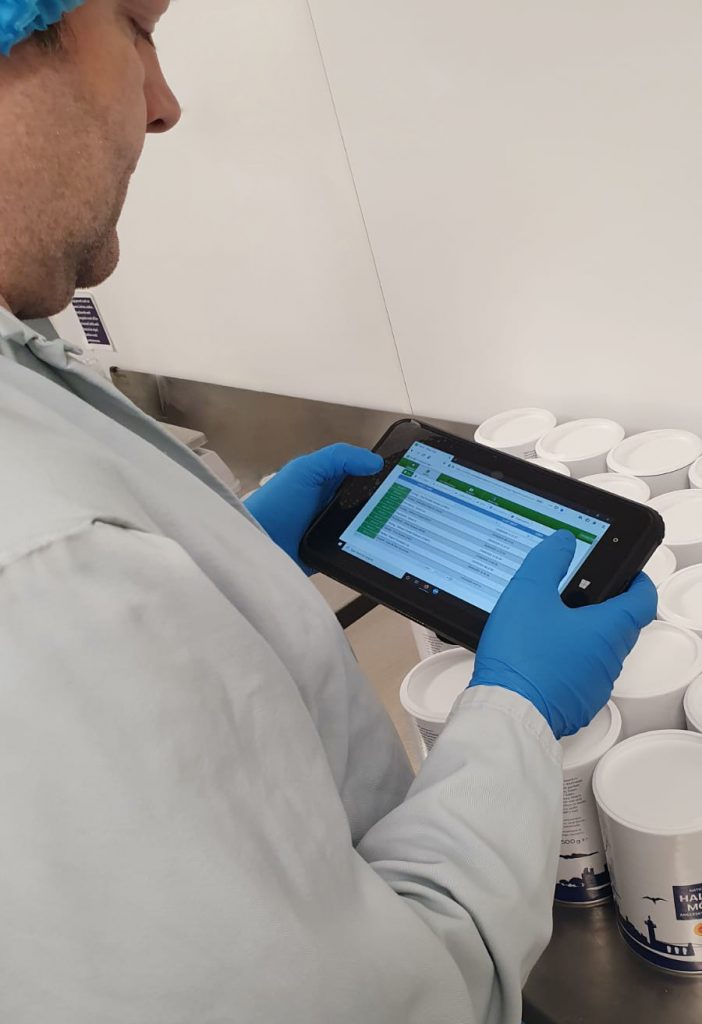 The Results
Halen Mon achieved a rapid ROI by eliminating the paper chase and freeing up time to focus on doing what they love – making salt.
"In addition to the time saved, we now have greater confidence and visibility on collected data. Previously, it might have been a couple of days before we had the time to confirm paperwork as accurate. Now we can instantly see everything, which has also developed a closer knit team spirit "
Having everything stored safely in one place means Halen Mon know they are always BRC and customer audit ready.
"Compliant has made everything much easier to keep on top of. I can sleep easy knowing nothing has been missed and my audit preparation time has drastically reduced." Nicki Hughes explained,
"Furthermore, using the report tools has perform trend analysis and allowed us to identify areas of improvement.."
David Bucknall, Technical Director at Ranger Data Systems "The improvements and extra control Halen Mon have achieved is very satisfying to see. It makes all the hard work over the last 10 years worth it.
And Finally….
"I would absolutely recommend Compliant. Making that leap into the unknown is always a bit scary, but ensuring a successful implementation meant as much to them as it did to us. Even now, If we come up with a new idea or requirement , they always find a solution."
We would like to thank the Halen Mon team for their continued partnership.
Visit their website: https://www.halenmon.com/